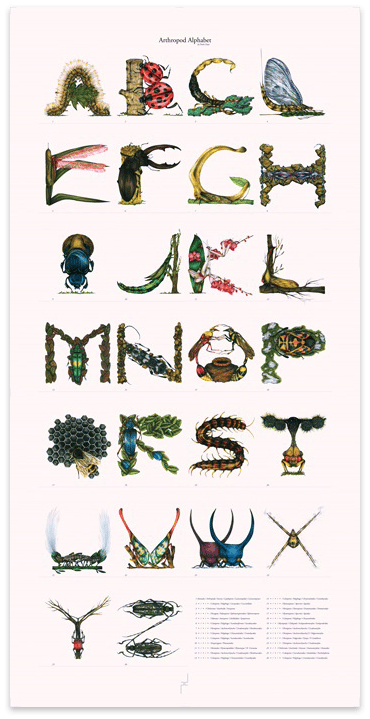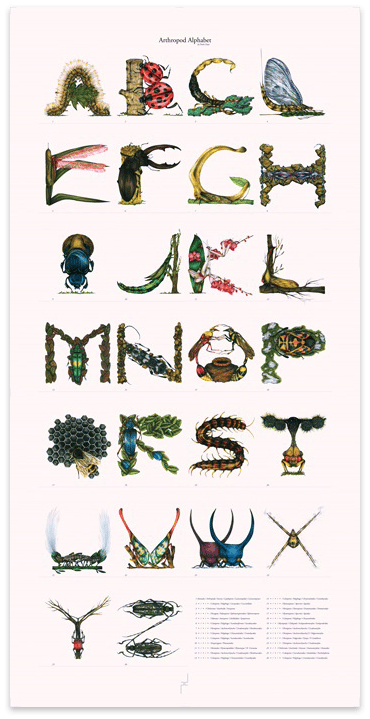 Arthropod Alphabet Print
€45.00 / Sold Out
The "Arthropod Alphabet" project is a personal one. It took 2 years to complete and was made with colored pencils on A3 paper.
It is composed of 26 colorful illustrations, capturing arthropod's details and complexity while posing them in order to recompose the letters of the alphabet.
*Although the illustrations were drawn in a realistic manner, this is an artistic representation, not an entomologically accurate scientific one.
Poster size: 50 x 100 cm (19.68 x 39.37 inches)
Giclée print on 200 g fine art pearl paper.